"Upper Midwest Stylist of The Year"
Professional Hairstylist, Author, Educator, Innovator and Motivator,
Apple Valley "Salon of the Year"
(2013 – 2019 Seven Consecutive Years in a Row)
Founder and President of SAI Swedberg & Associates International "Seminars for Success", teaching personal growth and business motivational seminars for other stylists to enable them to give quality service and become successful business people.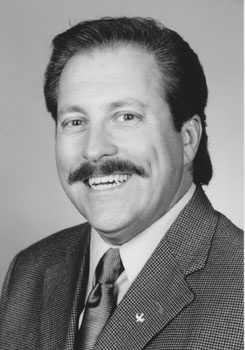 Kirk has spent over 45+ years in the selling field working with advertising, promotions, and management of his own businesses.
Licensed as a haircutter and stylist with his Masters in the industry; working in a salon side by side with both barbers and beauticians, servicing men, women, and children as his clientele.

President of the AMBBA Associated Master Barbers and Beauticians of America in his chapter, for the United States of America.
Director of Education for the AMBBA Associated Master Barbers and Beauticians of America, for the State of Minnesota.

Contest Director, Show Committee Member, and Master of Ceremonies, for past and present Upper Midwest Five State Area AMBBA Hair Shows.

Repeatedly chosen to judge Western Hemisphere State Show.

Member of the National Hairdressers and Cosmetologists of America.

Member of the Minnesota Hairdressers and Cosmetologist Association.


Special Educator for barber and beauty colleges.

SAI Director of Education for in-salon workshops and motivational seminars throughout the United States.

Official Representative for Career, Personal Grooming, and Motivational Classes for both public and private schools.

Recipient of an Honorary Teaching Degree in Education from the public school system of Minnesota.

Author-Narrator of his book on cassette tape entitled, "NOT JUST ANOTHER HEAD OF HAIR — HOW TO BE A SUCCESS IN HAIRSTYLING".
Awarded the "UPPER MIDWEST STYLIST OF THE YEAR" for his work in the areas of: the betterment of his profession, involvement in the industry, ongoing education through demonstrations and seminars, contributional work in the community, and the development of his many personal clients.